Suffolk Coastal Delegation Take Concerns To Energy Minister Kwasi Kwarteng
7th February 2020  – Suffolk MP Therese Coffey and representatives from East Suffolk DC & Suffolk County Council have taken their concerns about Suffolk Energy proposals directly to the Energy Minister Kwasi Kwarteng
Together the delegation have expressed concerns about the impact of numerous energy projects being proposed in a small, vulnerable part of the county. Proposals which include Scottish Power's EA1N & EA2 wind farms and Sizewell C (nuclear reactors), plus other projects including 2 proposed cable links to Europe and extensions to existing wind farms. These projects require 100's of acres of onshore land and each project would have a significant effect on the Suffolk Coast & Heaths AONB over many years, possibly decades. The AONB is supposed to be a protected landscape but this does not seem to be important to National Grid who are directing multiple projects to what they call the Sizewell/Leiston area.
SASES hope that the Kwasi Kwarteng will take on board growing concerns and take the necessary leadership and action to ensure solutions can be reached. Even OFGEM consider that multiple uncoordinated projects all requiring separate infrastructure and grid connection is not "….economical, sensible or acceptable for consumers and the local community."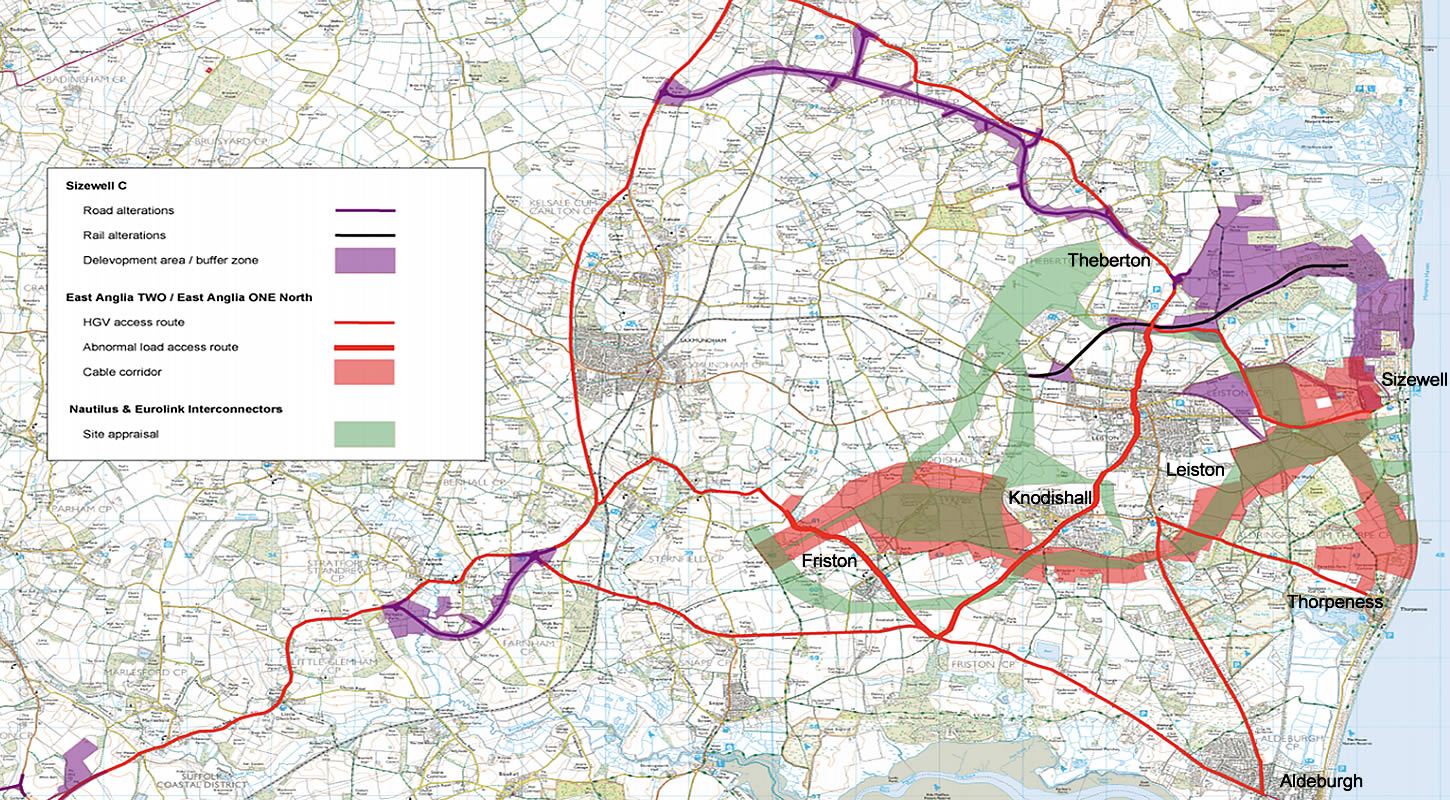 The map created by SASES illustrates the cumulative impact of energy proposals which could encircle numerous towns and villages, including Friston Knodishall, Thorpeness & Leiston. Anger is growing within the coastal communities as they feel legitimate concerns are being ignored.