National Grid Announce Yet More Energy Projects For The Sizewell / Leiston / Friston Area
National Grid, in the latest 2019/20 version of its Network Options Assessment document (https://www.nationalgrideso.com/publications/network-options-assessment-noa), has just announced two new 2GW HVDC Inter-connector Projects connecting the Electricity Grid in the Sizewell area to existing Grid locations in Kent (Canterbury and Sellindge). 
The proposed routing of these Inter-connectors, referred to as SCD1 and SCD2 respectively is shown in the diagrams below.  The planned completion date for SCD1 is 2028! These Inter-connectors are presumably intended to route part of the massive wind farm energy planned to be generated off the Suffolk Coast directly to London and the South-East.
These two Inter-connectors are likely to need huge Converter Stations up to 24m high and occupying at least 12 acres each in the same general area as substation equipment for the Nautilus, Eurolink and Scottish Power projects, as well as the expansion of Greater Gabbard and Galloper wind farms. And of course cabling from landfall to the Converter Stations will be required, adding yet further to the damage that the Converter Stations will cause. Is there any sign of coordinated planning or community engagement regarding all of these projects?  Needless to say there is not, although surely our Local Authorities must know more than the community currently does. SASES is urgently investigating.
A Friston Parish councillor said: 
"….It's understandable that Friston residents and other locals are up in arms. …National Grid is systematically destroying this part of the Suffolk Coast, they are failing to consider the cumulative impacts on the protected landscape of the Suffolk Coast & Heaths AONB, and cumulative impact on the small, vulnerable communities that live here. Alarm bells should be ringing in Whitehall within the Energy department. Leadership is urgently needed at the highest levels or else this government will be responsible for allowing systematic destruction of a protected landscape and our coastal communities."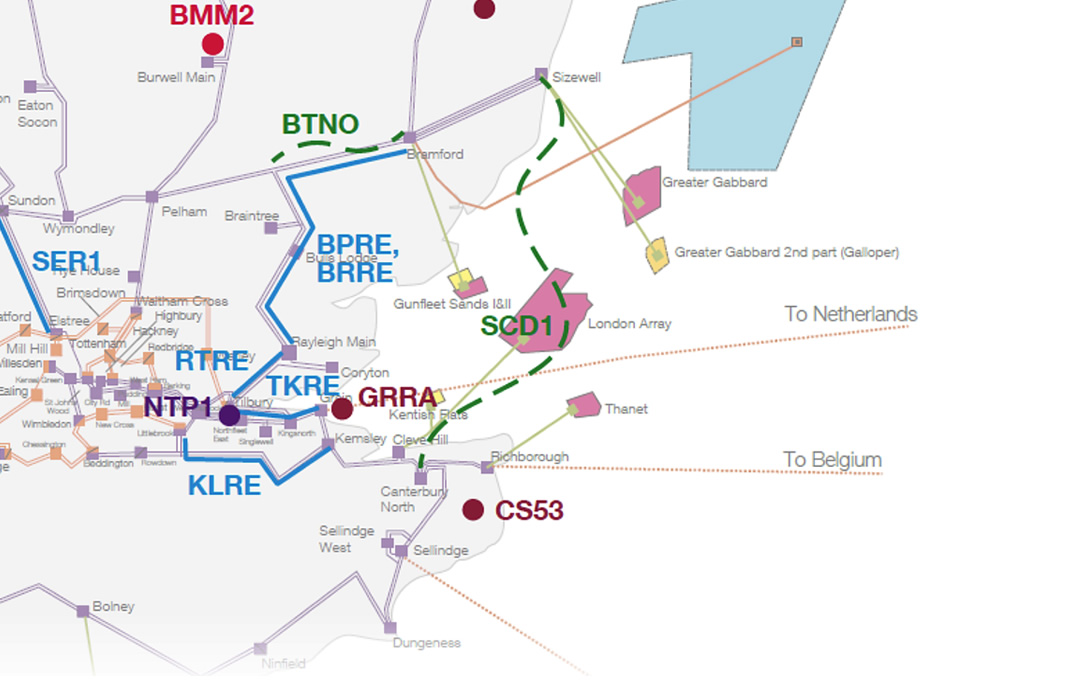 SCD1 – Proposed Sizewell to Canterbury Grid Interconnector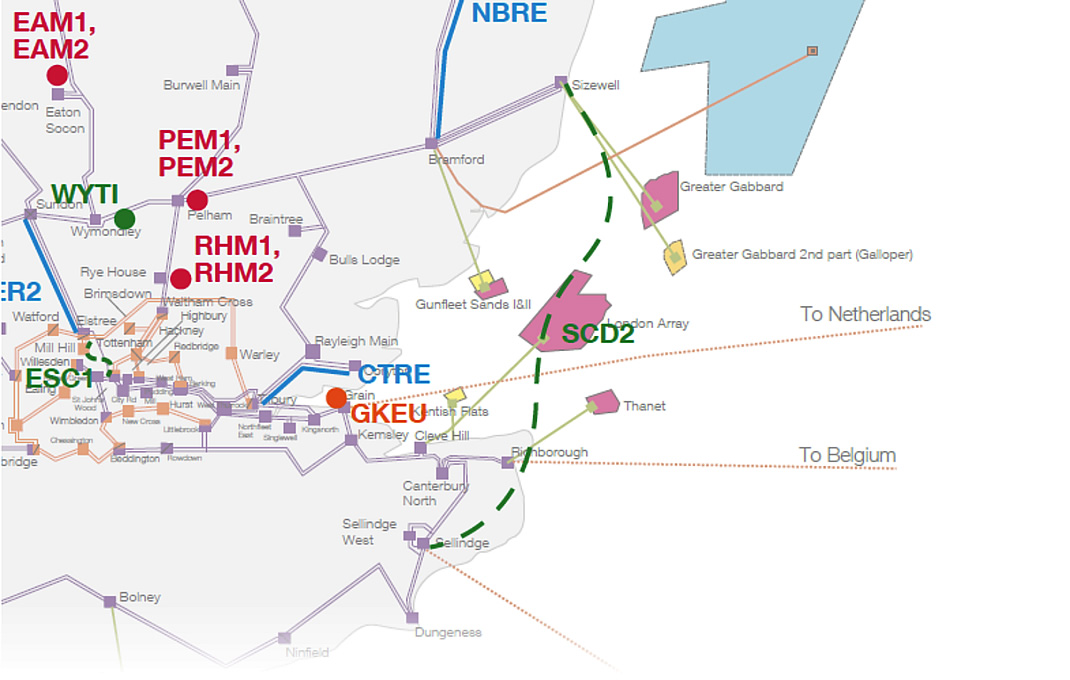 SCD2 – Proposed Sizewell to Sellindge Grid Interconnector